Workshop
-
October 15th, 2021
-
SOLD OUT
The workshop features in-depth, hands-on, classroom-style educational courses to expand your knowledge and foster security discussions. Note: All workshops begin at 9:00 am (ET) and vary from 4 to 6 hours in length.
Wireless Risk Analysis and Security
Instructor:
Jay Ferron
Wireless Risk Analysis and Security is single-day course that provides a comprehensive view into the methods and mindset used by hackers to compromise wireless networks. Wireless can be complex and effective learning requires mastery of a new set of acronyms and how these technologies fit into the big picture. The Security professional will learn the skills and knowledge required to understand how wireless networks operate. This course provides the basis for performing wireless reconnaissance and exploitation using tools found in both Kali Linux and Windows . Real world demo will demonstrate how security weaknesses are identified, compromised, and exploited to extract data in today's wireless networks. WAX imparts these skills to the Security professional:
A review of networking fundamentals
A review of important Linux and Windows commands
Instruction on 802.11 Wi-Fi technologies including standards, Wi-Fi- operation, devices, terminology, acronyms, antennas, radio frequency fundamentals, standard Wi-Fi security methods and troubleshooting.
Execution of reconnaissance activities
Execution of analysis activities
Approaches to "what happens next" once the Security professional has keys to the 802.11 network
A discussion of non-802.11 wireless technologies such as Bluetooth and Mobile Voice and Data Communications (FMC)
How to secure a wireless network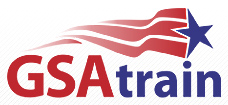 PowerShell for Auditors
Instructor:
Guy Hermann
PowerShell is a remarkably powerful tool that can be used by IT administrators to automate many aspects of their environment. But PowerShell really starts to shine when used to audit and secure a Microsoft Windows ecosystem. Starting with an introduction to PowerShell, this PowerShell for Auditors seminar provides an overview of how you can use PowerShell to inventory your environment and also use it to secure Windows. By taking a hands-on approach, this seminar will teach you step-by-step what you need to know. This one-day session covers PowerShell from beginning to end, exposing participants to the wide range of tools available through PowerShell. PowerShell is a fantastic tool that will help you perform and automate your audits. All auditors should invest the time to get comfortable using PowerShell. You will add a new and valuable tool to your toolkit.
Introduction to PowerShell
PowerShell Scripting
PowerShell Automation
Auditing with PowerShell
Favorite Tips and Tricks
Slides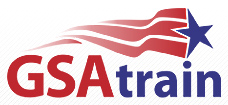 As part of our educational mission as a coalition of non-profit organizations, registration fees are only to cover the costs of the logistics.

[ Home ]